We are a family-oriented Jewish congregation in Bryan/College Station. We want to build a community based on inclusiveness, where everyone is welcome, regardless of race, country of origin, age, marital status, sexual orientation, a Jew by birth or by choice.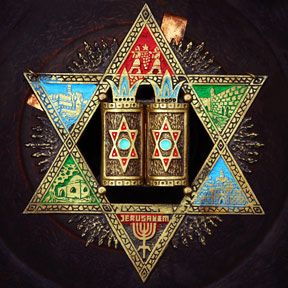 Congregation Beth Shalom is a community bound by a shared desire to strengthen our family, community and world using wisdom and insights from Jewish tradition. Our beliefs are diverse, our backgrounds, varied, but we join together in the belief that Judaism provides us with a language through which we can gain insight into our duties and place within our world. As a family-oriented Jewish congregation in Brazos Valley, Congregation Beth Shalom is a welcoming Reform Temple that offers a multi-generational home for Jews and interfaith families in the cities of Bryan and College Station as well as the surrounding Brazos County.
Top Things to Know:
Reform Observance
Lay Led with a Student Rabbi
Our Sunday School that provides B'nai Mitzvah training
Many active social groups
Focused on families
News from CBS!
The CBS board has taken a very hard look at the COVID situation and we will be meeting online until the Fall.
This summer we are joining with TAMU Hillel for summer services led by Robert Hobbs: About — Summer Services in Bryan/College Station (ssbcs.space)
In the Fall, depending on the weather, vaccinations, local infection counts, testing efficacy, and mask usage we will strive to restart services (probably a mix of indoors and outdoors).  Please join us for any of our services by joining our mailing list by using our Contact Us page: